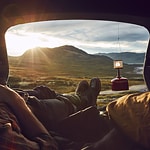 Lack of planning could drive a road trip's costs up. For example, booking a last-minute car rental instead of shopping around months earlier is one way people pay too much. Maybe looking over some proven ideas about spending less on a road trip could make the journey more affordable.
While it may be tempting to travel during the peak season, the off-season could be much cheaper. Hotel prices might drop, and so could the demand for fuel. And paying more for food drains a budget, too. Packing food or choosing budget-friendly restaurants could help the cause.
Check out reasonably priced activities. Maybe there are drive-in movies or fishing boats that have deals available. Why go with more expensive activities? Booking accommodations online helps with savings, and some sites offer the chance to book activities, as well.
Car troubles could increase expenses. Why not let Richland Chevrolet in Roswell, NM perform a multi-point inspection before you depart?